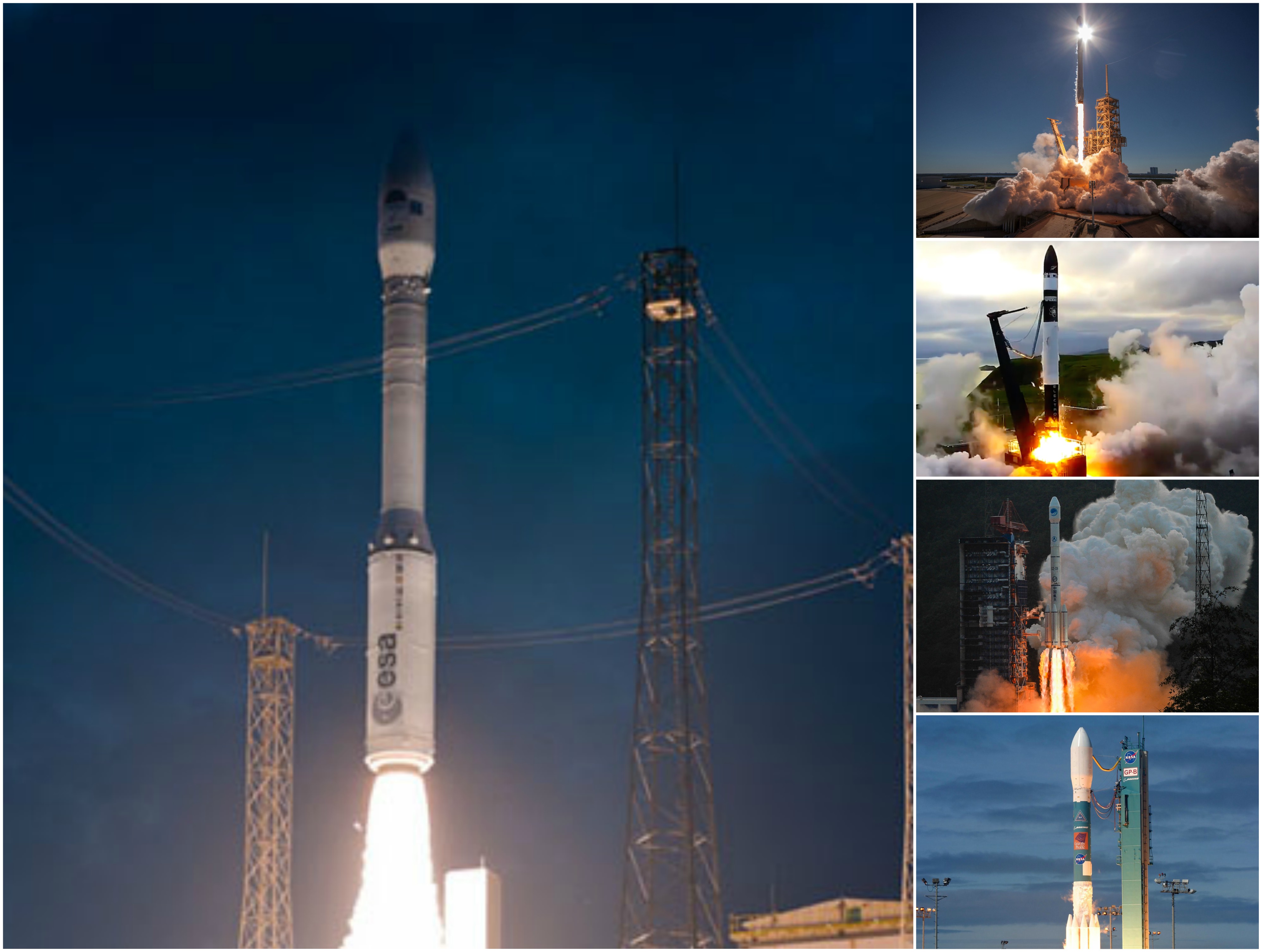 a year ago
Compilation of all 90 launches of orbital rockets from 2017
In 2017 there were 90 launches of orbital rockets. Below you will find some statistics summarizing the last 12 months and at the end there is a compilation of all these launches. Statistics take UTC time into account.
Number of launches by rocket country/region of origin:
United States29
Russia 20
China 18
Europe 9
Japan 7
India 5
New Zealand 1
Ukraine 1
Most flights (18) were made by the Falcon 9 rocket.
The longest time between launches: 17 days (between the Soyuz ST-B / Fregat-MT rocket on 28 January and the Ariane 5 ECA rocket on 14 February) The shortest time between launches: 61 seconds (on 23 December between H-IIA 202 launch and Falcon 9 launch)
On three occasions three rockets launched in one day:
on 23 June – PSLV-XL, Soyuz-2-1v + Volga and Falcon 9 v1.2 rockets were launched on 9 October – Long March 2D, Falcon 9 v1.2 and H-IIA 202 rockets were launched on 23 December – again the same three models were launched H-IIA 202, Falcon 9 v1.2 and Long March 2D
The highest number of launches (13) took place in June and the lowest number (4) in February, April and July.
In 2017, four manned missions to the International Space Station took place, during which 11 people flew into space:
five Americans: Jack Fisher, Randolph Bresnik, Mark Vande Hei, Joseph Acaba, Scott Tingle four Russians: Fyodor Yurchikhin, Sergey Ryazansky, Alexander Misurkin, Anton Shkaplerov one Japanese: Norishige Kanai one Italian: Paolo Nespoli
This year, 9 ressuply missions to the International Space Station were carried out using:
Dragon 4 missions
Progress 3 missions
Cygnus 2 missions
This year 5 rockets failed during launch:
SS-520 – contact with the rocket was lost just 20 seconds into the flight on January 14th. Electron – the launch on 25 May was terminated due to malfunctioning of the telemetry transmission device. Long March 5 – the second stage of the rocket was unable to place the payload in orbit during the launch on 2 July due to too high pressure in the engine. PSLV-XL – during the flight on August 31st the payload fairing was not jettisoned, which prevented the satellite from being released. Soyuz-2.1b / Fregat-M – during the launch on 28 November, incorrect data were entered into the computer of the upper stage of the rocket (Fregat-M) which made it impossible to place the payload in orbit.
Below you can watch compilation of all 90 launches of orbital rockets from 2017
If you've found this post interesting, please consider following our profile @technocracy.